Many eye diseases are undetectable on the surface and are only traceable by an optometrist ,with this,the process of early treatment and prevention can be done early enough .
So,Eyehealth1st, the largest online directory of optometrists in Australia set up the Lookdeeper initiative ,a digital booking platform that connects patients with independent optometrist so as to avert avoidable blindness.
The Eyesberg initiative is a drive promoting the early detection of the optical diseases like Glaucoma and Cataracts this is due to the fact that people think eye-checks are just for the vision and never get checked till they face symptoms and thus completely not knowing/forgetting that optometrists see what they don't see.
This campaign was executed both on both print and digital with web landing page being the digital collection point.
What Wowed Me & made this Ad successful?
The visual direction of having the manipulated as an eyesberg is truly an amazing work of art and it clearly elucidates the fact that optical issues are not seen at first glance but require expert opinion to view the actual problem .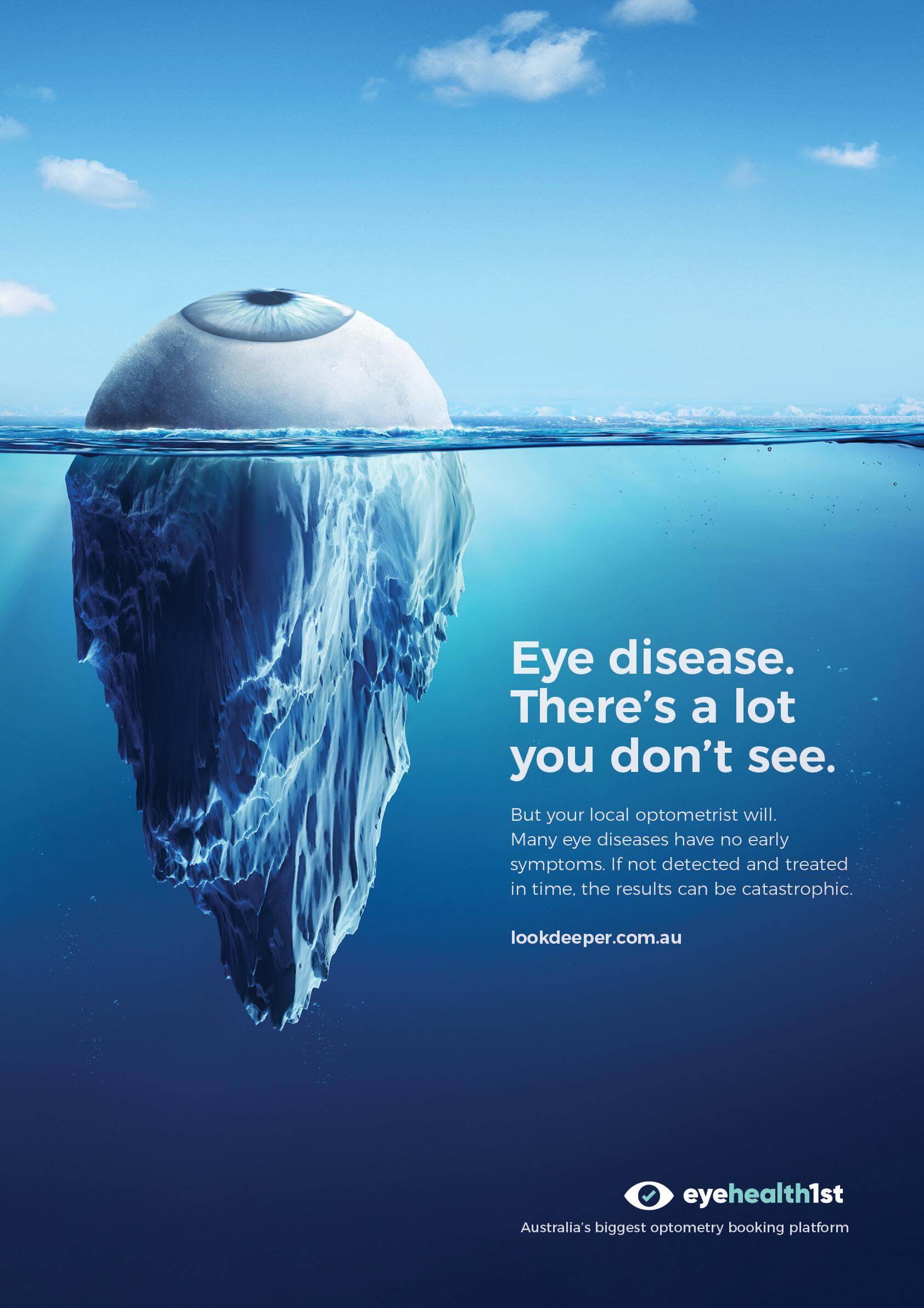 The digital booking page/landing page features the eyesberg and providing an interactive format to see the likely diseases or optical problems that could be faced and the entire browsing experience is amazing and I really enjoyed looking at the site over and over.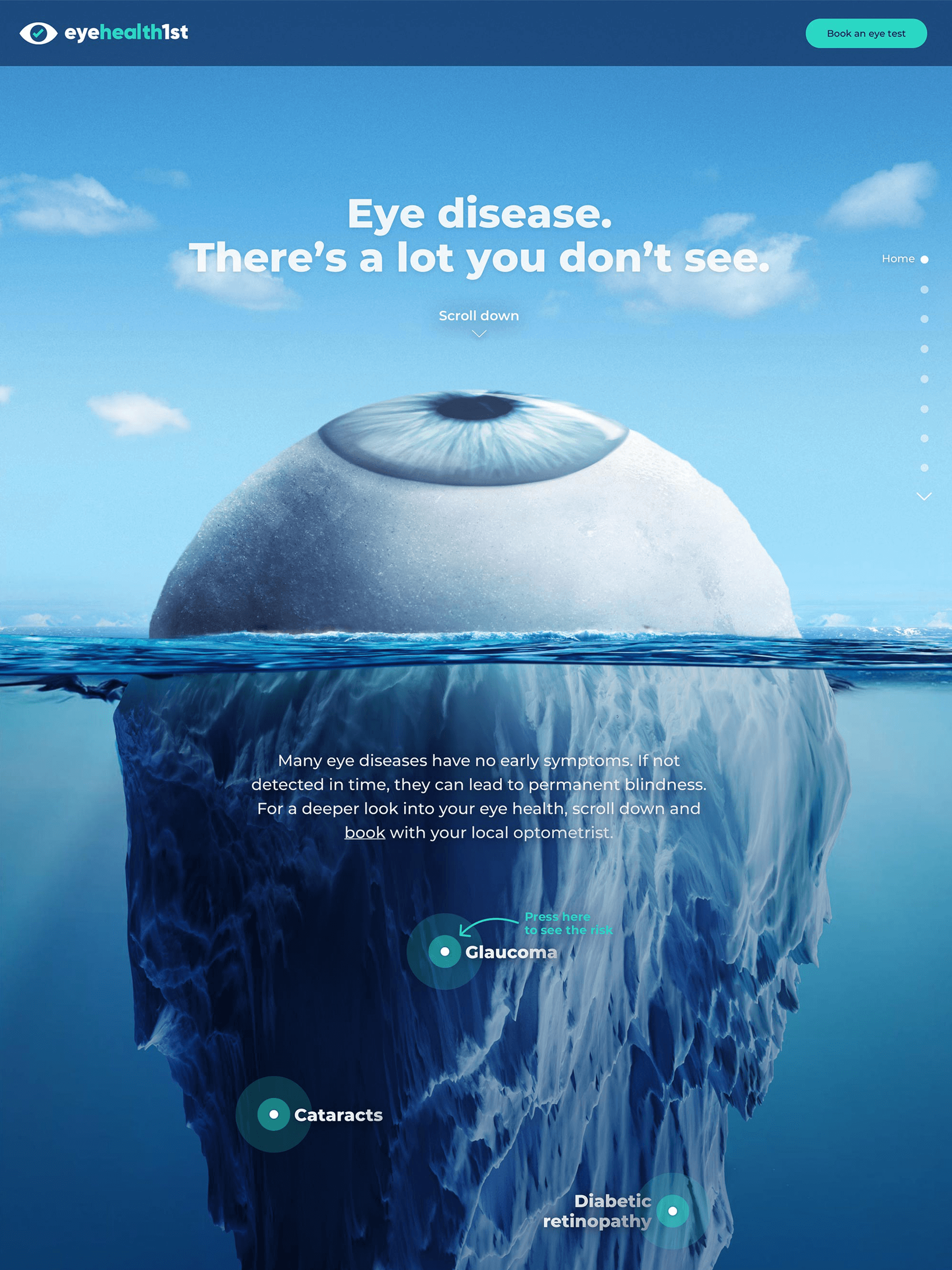 All in all the campaign  helps to demystify the optical problems that could be faced and avails an awesome experience to get on board with a respective optometrist.
Credits :
Advertising Agency: Messy, Sydney, Australia