Lafarge is one of the largest cement producers with branches across the world, in Egypt, it embarked on a print campaign that enforced its cement as a leader that lasts centuries, generations and lasting beyond threats.
What Wowed Me & made this Ad successful?
The Ad had strong product comparison to animals with strong exo-shields and the one that stood out the most for me was the tortoiseshell cement adaption that to my perspective shows :
1. How strong the Lafarge cement lasts since a tortoiseshell is a strong material that protects the tortoise from external attacks.
2. Lafarge Cements lasts a lifetime and outlives us and grows together with us, and this is clearly seen that a tortoise grows together with its shell and share lots of memories together but eventually when it dies, it lives it behind.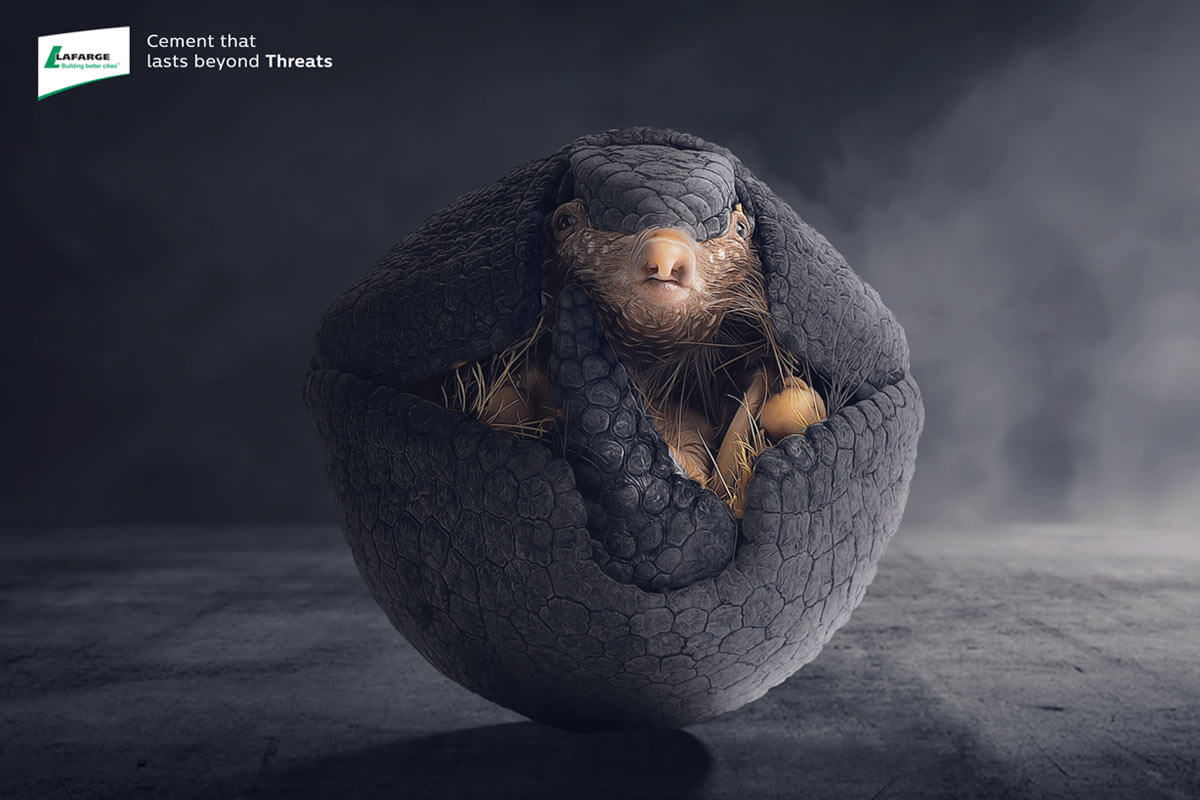 So, I believe this ad has the ability to spark imagination and appreciation of the quality of the Lafarge product range, in this case, the cement.
Credits:
Advertising Agency: Digitology,Cairo ,Egypt
Art Director: Mohamed Abd Elwahed